When I found out I was pregnant almost a decade ago, I made a lifestyle change that exists until this day.  I started becoming more conscious of my financial decisions, using more saving strategies, and spending with more careful thought.  Even though I live in one of the most expensive places in the country, I am still able to save some money at the end of every month.  In this post, I discuss several strategies on how to save money each month.
How To Save Money Each Month: For Frugal Moms
Cash-back sites


Using cash-back sites is one of my favorite strategies on how to save money each month.  I first experienced cash-back deals online when I started using Ebates.  Prior to using Ebates, I would utilize cash-back deals through my credit cards (ranging from 1%-5% on purchases).
Once I discovered Ebates, I would make purchases on Ebates using my cash-back credit card.  This meant I was getting twice the cash-back deal!  I've seen cash-back deals on Ebates that go all the way up to 12%.
Ebates also has a lot of retailers to choose from including Forever 21, Oshkosh, Banana Republic, Macy's, and Amazon.
Recommended Readings:
How To Save Money While Raising Kids
Save For A Baby In These Simple Steps
Free family activities
Costs for family entertainment can quickly add up if you take your kids out to paid events every weekend.  Doing free family activities is another one of my favorite ways on how to save money each month.
Here's an example of what it would cost to take my kid out to paid events every weekend for one month (includes entrance fees and food):
Weekend 1: Children's Discovery Museum in San Jose: $55
Weekend 2: Pump It Up (indoor bounce house) $35-$40
Weekend 3: Happy Hollow Zoo $53
Weekend 4: Winterfest/Great America $95
Also, note that these costs don't include bringing a spouse and an additional child.  If you add a spouse and second kid, these expenses would double.  That's about $238/month for me and my child OR about $476 if I were to bring my child's father and if I had a second child!
I wouldn't recommend completely taking out paid activities and events, because some of these are really fun experiences for children.  However, I would suggest increasing free activities and events for your child and family.  By doing this, you can save several hundreds of dollars every month.
Examples of free family activities:
Community parades
Local festivals
Hiking at a local trail
Outdoor scavenger hunts
Playing at the nearby park
Discounted clothes
I rarely buy clothing for full-price, unless I'm buying used clothing from a thrift store or garage sale, where the prices are already very low.
When I do buy new clothing, it's usually when they are on sale or clearance (if I'm not already buying them through Ebates).  I like buying discounted clothing at Gymboree.  They have cute and stylish clothing for both babies and children.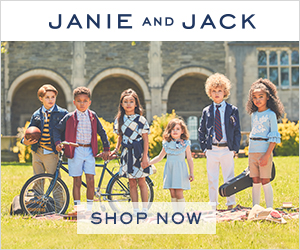 Meal planning
Planning meals can be exhausting as a mother.  Food is also one of the costlier family expenses.  I tried the $5 Meal Plan, which has helped me plan meals for my family.  I also trimmed my food budget by $60 last month, using the $5 Meal Plan.
I find this service definitely worth my time and money, since I only pay $5/month to use them and end up saving a good amount of money every month.
*There are affiliate links in this post, which means I earn commission for qualifying purchases made, at no extra cost to the buyer.
Movies
If you and your family decide to watch the latest popular movie at a movie theatre, you can easily spend $100 for that one family movie event!  Assume that you, your husband, and two children go to the movies.
The tickets can cost around $54.  If you order food and drinks, you can easily spend more than $50 to feed your family.  So, what are ways you can save money on going to the movies?
One way you can save money is to purchase tickets ahead of time through a warehouse club.  At our local warehouse club, you can purchase a set of 4 AMC movie tickets for roughly $35 or a set of 10 AMC movie tickets for roughly $90.
Another way to save money is to watch a movie in the morning time.  You save a few dollars per ticket if you decide to watch a morning show.
Food and drinks are definitely expensive at a movie theatre.  One of the ways our family saves money is we bring snacks and drinks with us.  We usually snack on our food before going inside the theatre.  We easily can save about $40 by doing this.
Toy swaps
Imagine this: Your kid is at the store and begs you to buy the "coolest toy they've ever seen" after eyeing it on the shelf.  You give in and spend $40 to keep your kid happy.  However, this happens every weekend for the month and you end up spending $160 on toys.
On top of that, most of those toys end up eventually collecting dust in your kid's closet because they've already played with it once or twice – maybe three times.
I've spoken to quite a few moms who are too familiar with that situation.  The solution for moms is not to never spend money on toys for their kids, but to buy toys less frequently.  Start doing a toy swap with your network of family, friends, and neighbors.
Every month, you and your kid would go through the toys they no longer want and are willing to give away.  The other people in your network do the same thing with their kids.  Afterward, you all get together and do a toy-for-toy swap.
Now you end up buying your kid one new toy per month (ex: $40) and swapping 3 other toys with the other families on a monthly basis.  If you used to buy one new toy on a weekly basis (for $40 each) and switch to this new toy swap method, you end up saving over $2600/year!
Even with the increasing cost of living, families can use various strategies on how to save money each month.  Try some of these savings tips for your family today.
Related Posts:
Holiday Savings Tips You Must Try Today
5 Tips for Saving Money at Amusement Parks