This post talks about various parenting tips for your child during the toddler years.  I remember my daughter's toddler years very clearly in my mind.  It was an exhilarating time to parent her.  Her toddler years were filled with days of potty training, setting healthy limits, bonding, and watching her grow mentally, emotionally and physically.
Parenting Tips For Toddlers You Wish You Knew About Sooner
It was around this time that I was also a mental health therapist for young children, older children, and teenagers.  It was quite an interesting experience with the toddlers I worked with, observing their behaviors, and finding out the different parenting styles of their parents.    Parenting your toddler is no easy task, but there are parenting tips that can help guide you through these years.
Choose your battles
A few weeks ago, I told my daughter that I was taking her to the barber to get a hair trim.  Her long hair just passed her buttocks.  She asked me if she could trim her own hair.  I told her no and she got REALLY mad.  She yelled at me, "It's my hair – not yours!"  I told her calmly to lower her voice and she said in a lower voice, "Mommy, it's my hair – not yours."
She took the scissors and trimmed off about two inches from her hair.  Although, it was slightly crooked, she was happy with her haircut.  Would I have preferred for her to go to the barber?  Sure, but this was one of those situations where I had to pick my battles.  Some of my thoughts in deciding if this was a battle I really wanted to pursue was:
Is my kid hurting herself or anyone else?
Does my daughter cutting her own hair and having a slightly funky haircut affect her academic, social or mental health (especially if she's satisfied with the results)?
When you keep telling your kids, "No, no, no, no, no," they will eventually get exhausted by the constant push-back.  They will eventually stop listening to you or start arguing with you.    You can also try mixing it up.  If there are 5 things this afternoon that are "no's" or "don'ts," add in some things to that list that she can do.  You can also be somewhat flexible with the "no's/dont's."
Example #1:
Don't say: "Don't put your dirty clothes on the floor."
Say this instead: "Put your dirty clothes in the hamper."
Example #2:
Don't say: "We're not going to the park now."
Say this instead: "I'll take you to the park after you finish eating lunch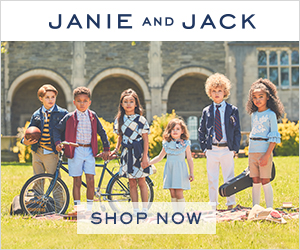 *There are affiliate banners throughout this post.  This means that I receive a small commission for purchases made, at no extra cost to the buyer.
Model the behavior you want from your toddler and set a good example
Have you heard of that saying, "Monkey See – Monkey Do?"  Well, it totally applies to parenting toddlers.  You want to be sure to set a good example and model the behaviors you want from your toddler.  So, if you don't want your kid yelling when she gets frustrated, it would be wise for you to refrain from yelling at your husband when he skips doing the dishes tonight when he promised he would do them.  I know – I know.
It's so tempting!  But, trust me on this.  Your toddler is a smart child that absorbs the world around her and she will likely exhibit behaviors she sees, especially if it's something she sees a lot.
Set up rules and boundaries beforehand
This parenting tip is good for toddlers overall, but it's especially useful for toddlers who may experience more anxiety than others.
For example, you are bringing your toddler to your friend's house for a playdate.  Communicate clear rules to her before the playdate.
Rule examples:
Say please and thank you
Keep your hands to yourself
As busy parents, it's easy to forget to talk about rules before going to a new place or doing a new activity, but it's important to help avoid any potential issues that may arise at that time.
Communicate time in different ways
Toddlers are not able to tell time the way adults do.  If you tell your toddler that she has 1 hour to play at the park, she likely won't fully understand this, even if she's able to repeat what you say or nods her head in agreement. When my daughter was between the ages of 3-4, one of the things that helped was telling her that we would be spending the same amount of time at the park, as if she were watching two Dora episodes.
Keep instructions short, simple and concrete
This is one of my parenting tips, but it can be a hard one for adults who like to talk a lot or explain situations until they're blue in the face.  When I used to do therapy for younger children, I advised parents not to use too many details in their explanations to their children.
Keep your instructions short and simple.  You don't need to get into long explanations of why they need to do something.  Toddlers also have short attention spans, so you may start to lose them if you get really detailed.
Give clear instructions to their face – not across the room
I admit that I am sometimes guilty of this one!  It's convenient to shout instructions to your toddler across the room, especially if you already have your hands full with a million things to do in the other side of the room or somewhat nearby.
However, to be more effective and increase your chances of your toddler listening to you and following through with your instructions, give her clear instructions by talking to her directly and face-to-face.  This also helps avoid your toddler shouting back to you 3-5 times,"What did you say?!"
Don't try to reason with your kid in the middle of a tantrum
This can be one of those parenting tips that is difficult to do if you love the art of persuasion, but it's counterproductive when your child is in the middle of a tantrum.  Once your toddler is in the middle of a tantrum, trying to reason with her is not going to be effective, especially under the age of 3.  There were too many times I have seen a toddler throw a tantrum in the grocery store and I saw the parent desperately telling her kid, "People are staring.  Stop screaming."  But the toddler continues to cry and scream.
Generally, toddlers have difficulty regulating their emotions, especially in the first few years.  From experience (as both a mother and a child therapist), one of the most effective things you could do as a parent is to stay calm in the situation.  Raising your voice, yelling, and using threats (not the same as setting healthy limits and boundaries), will not help the situation.
Remember that tantrums are a normal part of child development in the toddler years.  Most times, tantrums are not a major cause of concern and eventually decrease as the child matures into the later years.
Start trying out these parenting tips with your toddler today.
Recommended Readings:
3 Indoor Date Nights Tips For Busy Parents
5 Tips on Getting your Picky Kid to Eat More Vegetables